Gift Certificates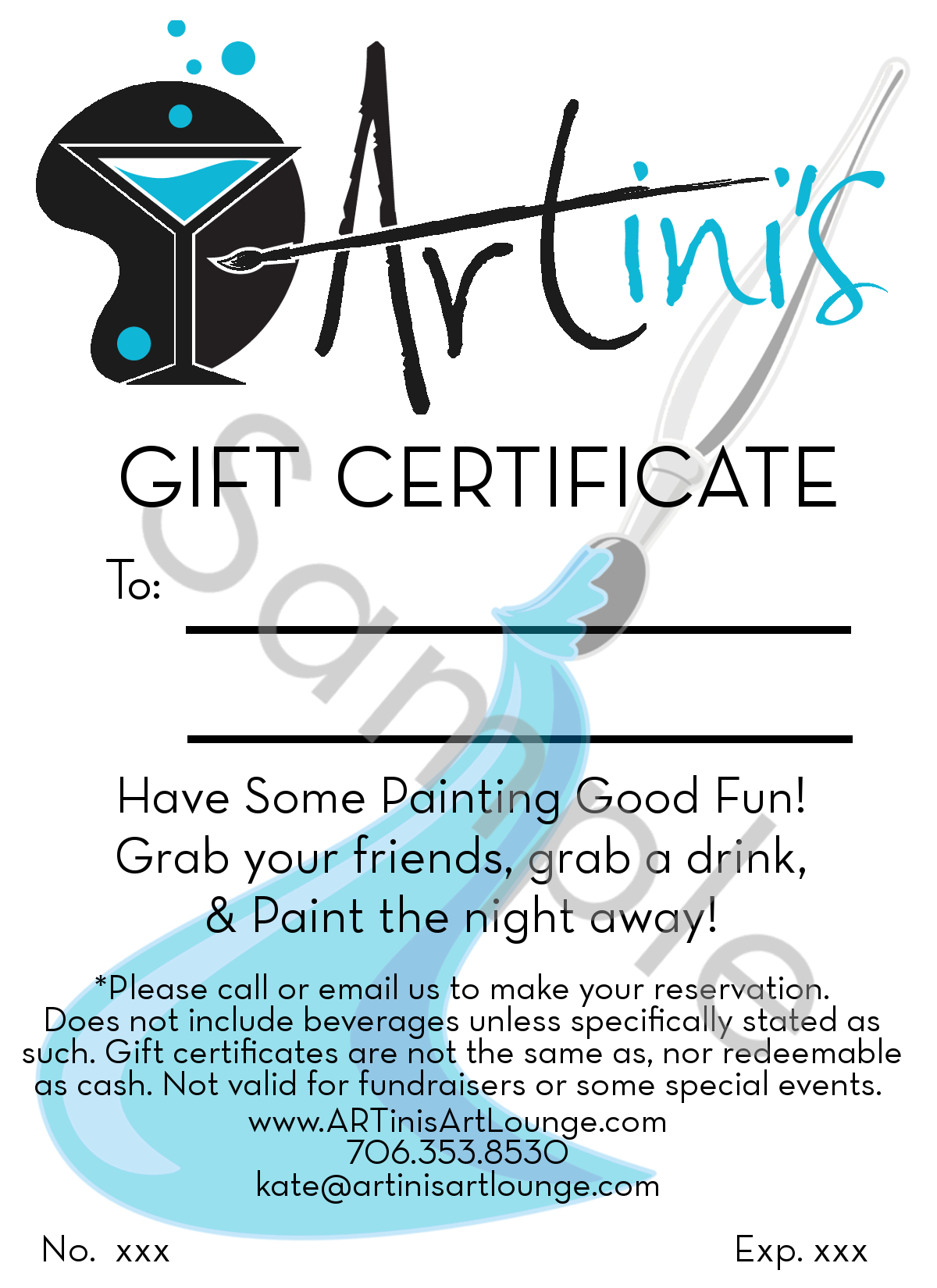 Gift Certificates are a great gift for anyone!

They may be used for any painting event save for special events or private parties. Gift Certificates are made to order, so please allow a few minutes to create your one of a kind Gift Certificate. Follow the link to the corresponding increment & enter the information as directed & we can do this all over email, or come by when we're in the studio to pick one up! **Recipients: Please call or email to make your reservation. They cannot be entered online.

*During the holiday season please allow a 24 hour turn around. I'll definitely get them faster to you if I'm able to, but as I'm spending time with family, too, it could be a longer turn than normal. Thank you for understanding.
ARTini's ARTclub Membership!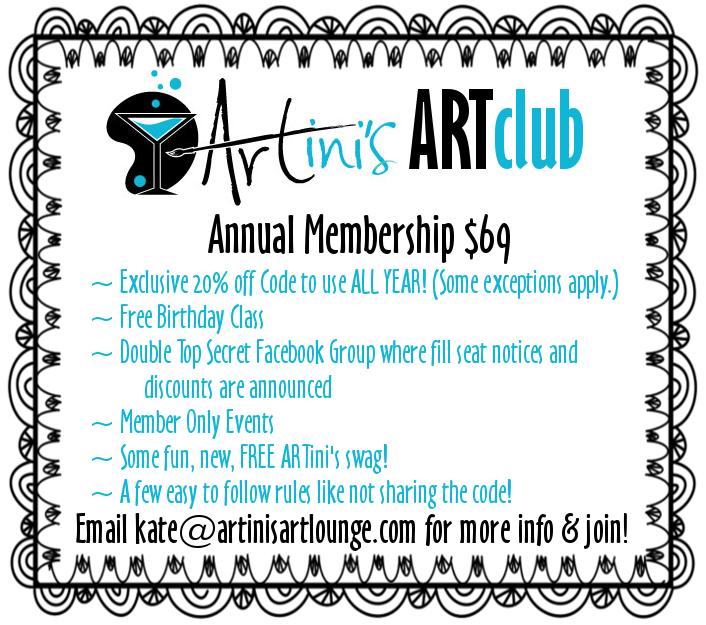 Click here to purchase!

Membership: $69 for the year (ending Dec. 31, 2023 so the sooner you sign up, the sooner you can reap rewards!)

Benefits:
* Year-long use of a special code to get 20% off regular canvas classes & 10% off non-canvas classes
* Free Birthday Class
* Special Double Top Secret Facebook group for us to connect, share ideas & painting suggestions, fill seat notices & discounts
* Special Member Only Events!
* Some new, fun, and FREE! ARTini's swag!

Rules:
* No sharing the code!
* Some exceptions apply.
* Guest artist, fundraising, private event, special events excluded.
*Sorry, no credits or gift certs can be used to buy a membership.