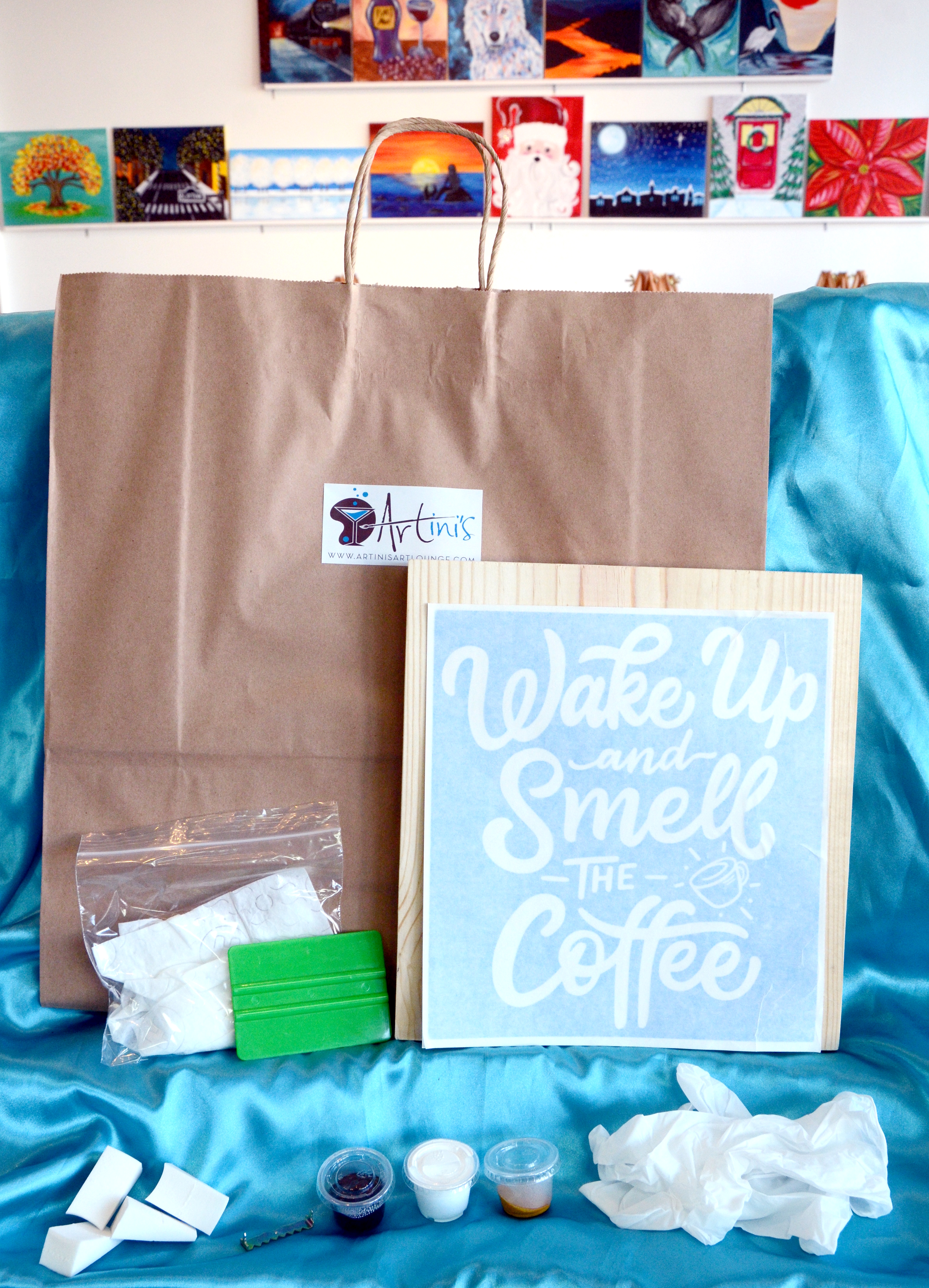 Includes:
12" square pine panel
Sandpaper square
Stencil of your choice (taped & ready to go)
Paint - Your choice of colors
Mixing sticks (if needed)
Non-latex gloves (1 pair)
Wet wipes (3, in a zip lock)
Paint dabbers
Hand Held Applicator (squeegee)
Saw tooth hook for hanging
Detailed directions to complete your project Peruse designs HERE
Note your selection in the "note" field.
If you'd like something designed it is an additional $10.
Not all designs will fit on a 12x12" square. If you'd like a larger size, please contact Kate via email at kate@artinisartlounge.com or phone 706.353.8530.
If you'd like one shipped, please contact Kate at kate@artinisartlounge.com or 706.353.8530 to make your purchase. Client pays shipping fees.
---