So many ways to have a fabulous time at ARTini's!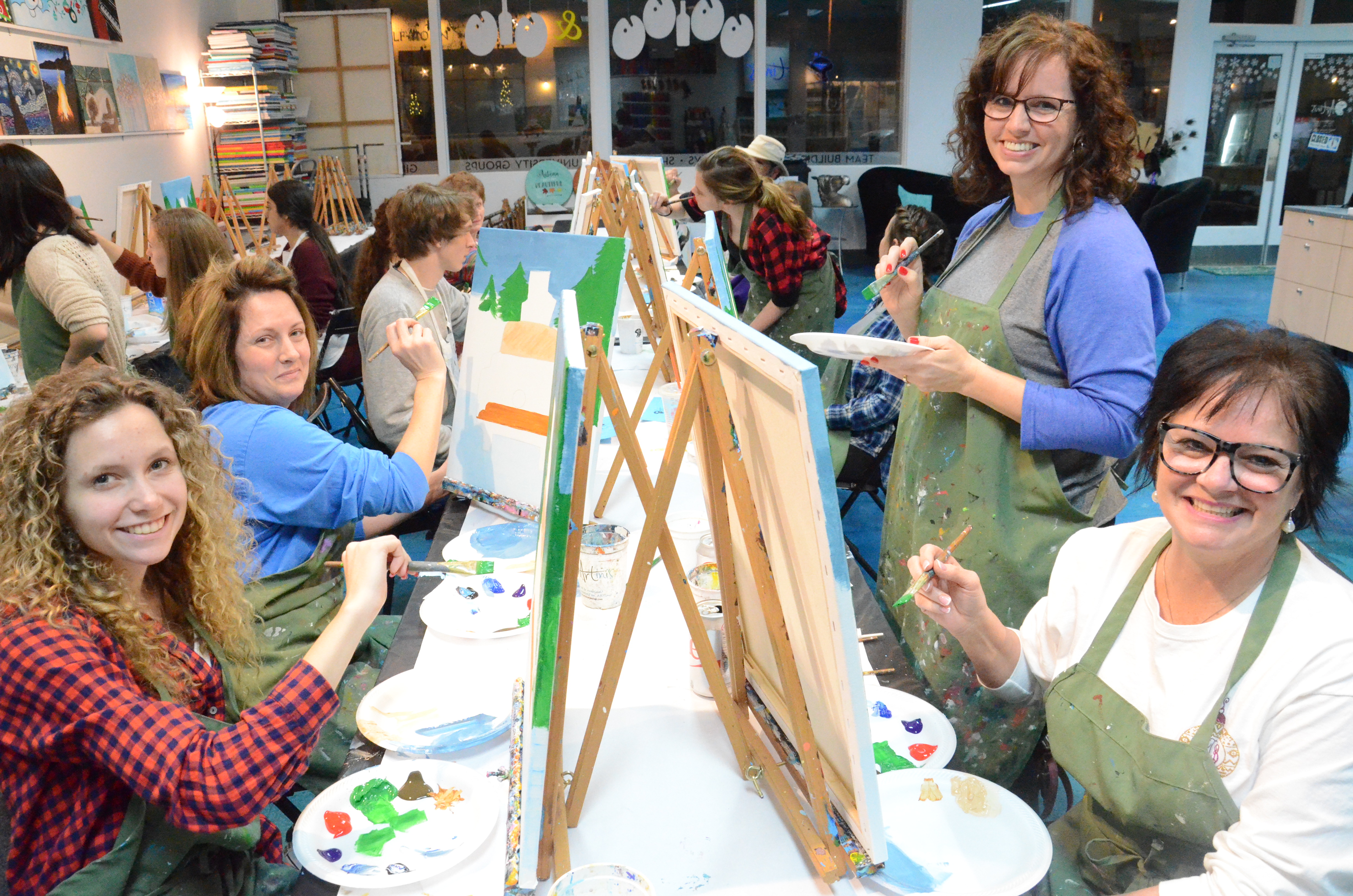 Bringing "Fun with Paint" to
the Athens Area since 2011!


Local Female Artist Owner & Lead Instructor, Local Artist Instructors, & Married to a Former Gym Dog (Yes, they had a men's team!)
We are excited to be able offer our regular canvas painting classes, as well as wood classes with stencils (think monograms & phrases), and wine glass painting. We also rent out our facility for non-painting events.

Cost varies with the type of party you'd like to book, as well as with the day and time you'd like your event. We do offer special pricing for any local university student groups.

Click HERE for adult party information & click HERE for kid's party information.
For more information, please use the contact form in the bottom right corner of your screen or email Kate directly at kate@artinisartlounge.com .

You can view all possible paint party artwork choices & all DIY wood sign options by visiting our Painting & Stencil Galleries.
Donate for a Discount!
Do you love animals? Do you like supporting our local shelters? ARTini's now has a Dry Dog & Cat Food donation bin thanks to the Athens Area Humane Society! Donating 5-9lbs gets you $5 off and 10-20lbs gets you $10 off! Please call to make your reservations and the discount/payment will be handled at the door. & Spread the word!! *Fine print: This is an ongoing promotion. Only 1 bag of food per customer per night and cannot be combined with any other specials or promotions.
Giving Back!
We wholeheartedly believe that what you put out into the Universe, you get back. Therefore we LOVE to spread the LOVE! Be it for cancer research, helping schools pay for needed supplies, or for gifts for those who work so hard to raise money for these organizations, we happily donate gift certificates and paintings to help fundraising efforts for our community. Please email donation requests to Kate at kate@artinisartlounge.com .
What's going on at ARTini's?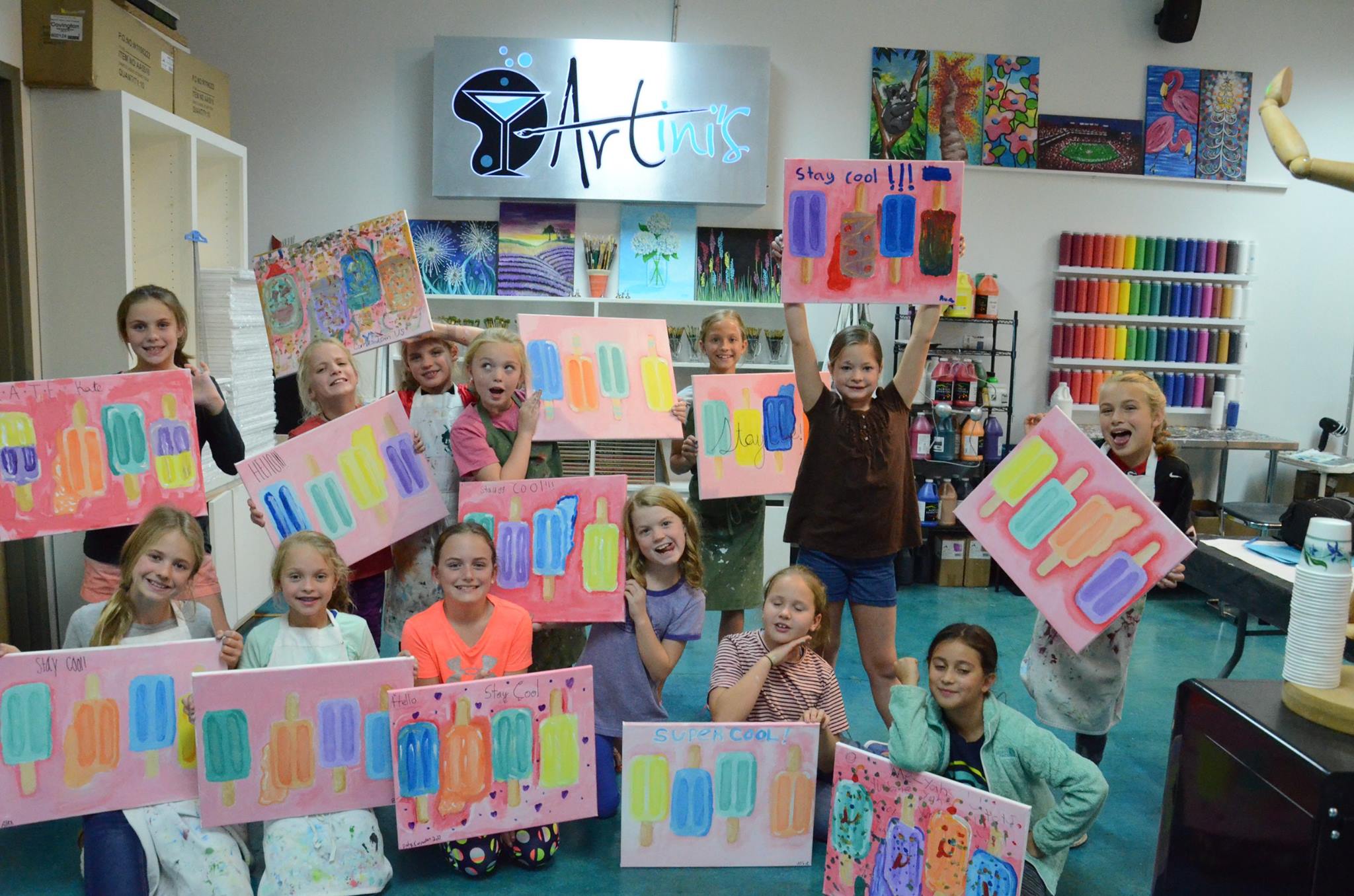 Who doesn't love a good social affair - a fine time with family & friends?
If you have a reason to throw a private party, we can deliver the atmosphere and energy. We are absolutely looking forward to painting an ARTini with you!
We offer the highest quality of customer service, instruction & overall fun with paint in town. You will have a GREAT time!

Click to see photos!

Luncheons
Family Gatherings
Event Hosting / Facility Rental
Contact us to book your ARTini Social Affair!